The TalkPerfect TP-DX-N system not only comprises a full duplex intercom system, reinforcing communications from staff to customer and customer to staff with high quality amplified sound, but is also simple to install, does not require an external computer of software to set up, and once installed it is designed to function without further intervention.
The TalkPerfect TP-DX-N contains signal processing for system stability and clarity of speech and is shipped pre-set, directly for use with minimum set up adjustment.
The Hearing Loop (or Audio Induction Loop System [AFILS]) driver will allow hearing assistance to be provided to customers as part of the installation when connected to suitable installed loop wiring.
TalkPerfect TP-DX-N duplex intercom system -  KIT 1 (Standard) Diagram
Client Side:
1 x POD Speaker
1 x Glass Mount Microphone
Staff Side:
1x Combi Microphone/Speaker Unit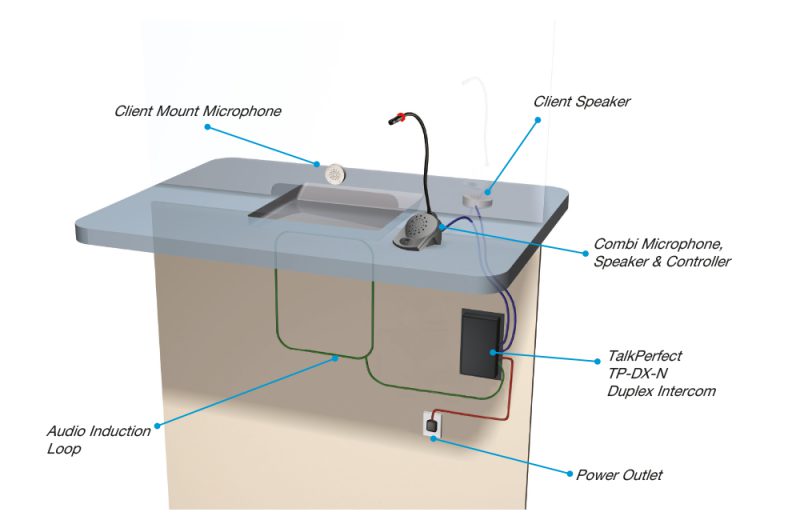 TalkPerfect applications include
Security reception desks
Customer returns points
Banks & Post Offices
High cash counters
Prison visitor desks
Benefits agencies
Police stations
Petrol forecourts
The TalkPerfect can be supplied in kits to suit any environment and application:
for alternative see TalkPerfect duplex speech transfer system