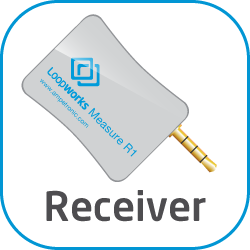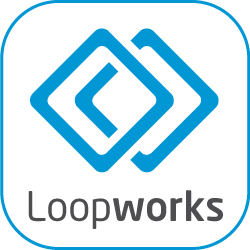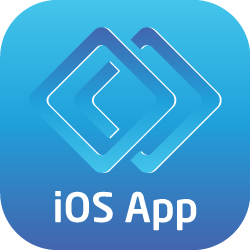 The R1 Receiver is a high quality audio induction loop receiver with a vertically mounted pick up coil. Designed to be used in conjunction with the Loopworks Measure iOS App the R1 Receiver and App together become the most accurate, dedicated field strength meter (FSM) available.
Ampetronic customers can now download their Measure App FREE from the iTunes store and order their Loopworks Measure R1 Receiver field strength meter. Please note that the Loopworks Measure iOS App is currently only available through iTunes store and will only run on an iOS device; that is an iPhone, iPod Touch or an iPad device running iOS 11 or higher. You'll need an Apple Lightning adapter to use with the most modern iOS devices. For greater compatibility official Apple products are recommended.
Price: £182.20 + VAT
(inc shipping)
Your purchase will entitle you to access to Loopworks Measure Portal Tool
Use the following Buy Now Link to order your receiver today. You will be presented with the option to complete the transaction by card if you don't have a PayPal account.
For international customers PayPal will automatically convert the value to your local currency.
Customers in America can purchase a receiver directly from our local partner Williams AV
Customers in Australia can purchase a receiver directly from our local partner Jands Pty Ltd.
Applications include
Simple meter mode when not signed into Loopworks tests field strength, frequency response and background noise
When signed in to Loopworks
Synchronises data with Loopworks online database using host device data connection
Commissioning test: evaluates the complete performance of a system against IEC 60118-4 for certification
Quick check test: designed as a basic evaluation of a pre-installed system against IEC 60118-4
Freestyle test: evaluates the functional performance of a system against IEC 60118-4
Site assessment test: evaluates a site using a simple test loop and capture results to determine the type installation required.
LoopLink to connect the app to C Series and D Series networkable drivers
Included Accessories
Soft carry pouch
User guide/handbook
Calibration certificate*
*Valid for 1 year from date of calibration. R1 units can be returned to Ampetronic or an approved repairer for re-calibration for a small fee. Please create a support ticket in Loopworks, contact sales@ampetronic.com or call +44 (0) 1636 610062 for more information.
Product code:
LOOPWORKS-R1