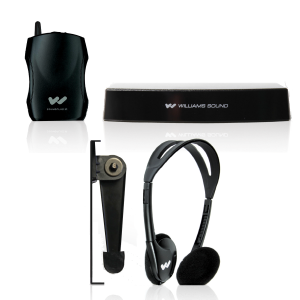 Infrared systems are a great alternative assistive listening solution when circumstances prevent hearing loops being installed. In many cases hearing loops and infrared systems can work together to provide full coverage for a venue.
Ampetronic are proud to be the strategic partner for Williams AV and distributor of IR systems in the UK and distributor partner in Europe.
For UK customers please visit https://av.ampetronic.com for more information.
For customers outside the UK please contact your local Williams AV Professional Audio dealer or visit https://williamsav.com.