Ampetronic are world leaders in the design and manufacture of audio induction loop systems, also known as hearing loop systems or T loops an established technology that helps with hearing loss to increase the clarity of amplified sound in any busy environment by working in conjunction with hearing aids and cochlear implants. Our products are designed and built to the highest standards to provide complete peace of mind and the lowest cost of ownership of any assistive listening technology. All Ampetronic drivers come with a 5 year warranty as standard and comprehensive free advice and post sales support from our experienced team of design engineers. When hearing aid users experience the quality and performance of an Ampetronic system, the difference in sound quality can change their lives. All Ampetronic solutions are developed to provide a genuine benefit to those who experience hearing loss.
Ampetronic hearing loop and assistive listening solutions
Established in 1987, Ampetronic are innovators in the full range of induction loop / hearing loop systems and assistive listening technologies, working as specialists in the field for 30 years. Passionate advocates for technology solutions that improve the lives of those with hearing loss, we design, manufacture and promote loop systems around the world.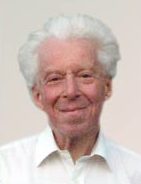 The business was founded by Leon Pieters, a highly skilled engineer and local preacher. Seeing the need to communicate the spoken word to those in his church community he set to work on developing high quality loop technologies, systems that really made a difference.
Leon founded Ampetronic in 1987 and pioneered many new technologies and applications for induction loop systems. He was a passionate believer in providing equality of access to services and made a major impact on the adoption of high quality assistive listening technology solutions in the UK and around the world.
Ampetronic has continued to innovate throughout its history, bringing to market key new technologies in current drive, phase shift arrays, measurement systems, software analysis and other key technologies.
Ampetronic induction, hearing loop and assistive listening solutions. We also work with other manufacturers to deliver high quality, complimentary assistive listening solutions - see https://av.ampetronic.com
Our principles
We deliver a Genuine Benefit
We believe that if it will not help, don't do it! Too many companies will sell boxes to customers that want to tick a compliance box, but in effect provide no benefit at all to the end user.
We believe strongly that we are responsible for the reputation of loop systems, and will protect this by only selling where we believe the systems are put to appropriate use. For example we do not advocate the use of portable desktop loops. While they can work, experience shows that a high proportion fail due to poor training or poor specification, or just lack of thought about what benefit is required.
We provide systems, not just drivers
Loops are systems and the whole system matters. We offer help to all those who specify, design, install, use and maintain loop systems. Any weak part of the chain and the system will not work as it should, resulting in the users not receiving a benefit. In particular, we ensure our customers and the owners of loop systems understand the very important need for system planning and good loop layout design. We have the materials and design tools to support the planning activities of our customers or on their behalf.
Selling boxes is a sure way to end up with a large proportion of failing loops that do not meet operational standards or the needs of the users.
 
Education, Education, Education
Loops can be simple, but also simple to get wrong. Far too many systems fail through lack of basic knowledge and training. We choose not to invest heavily in sales and marketing, but to invest in education at every level of the chain.