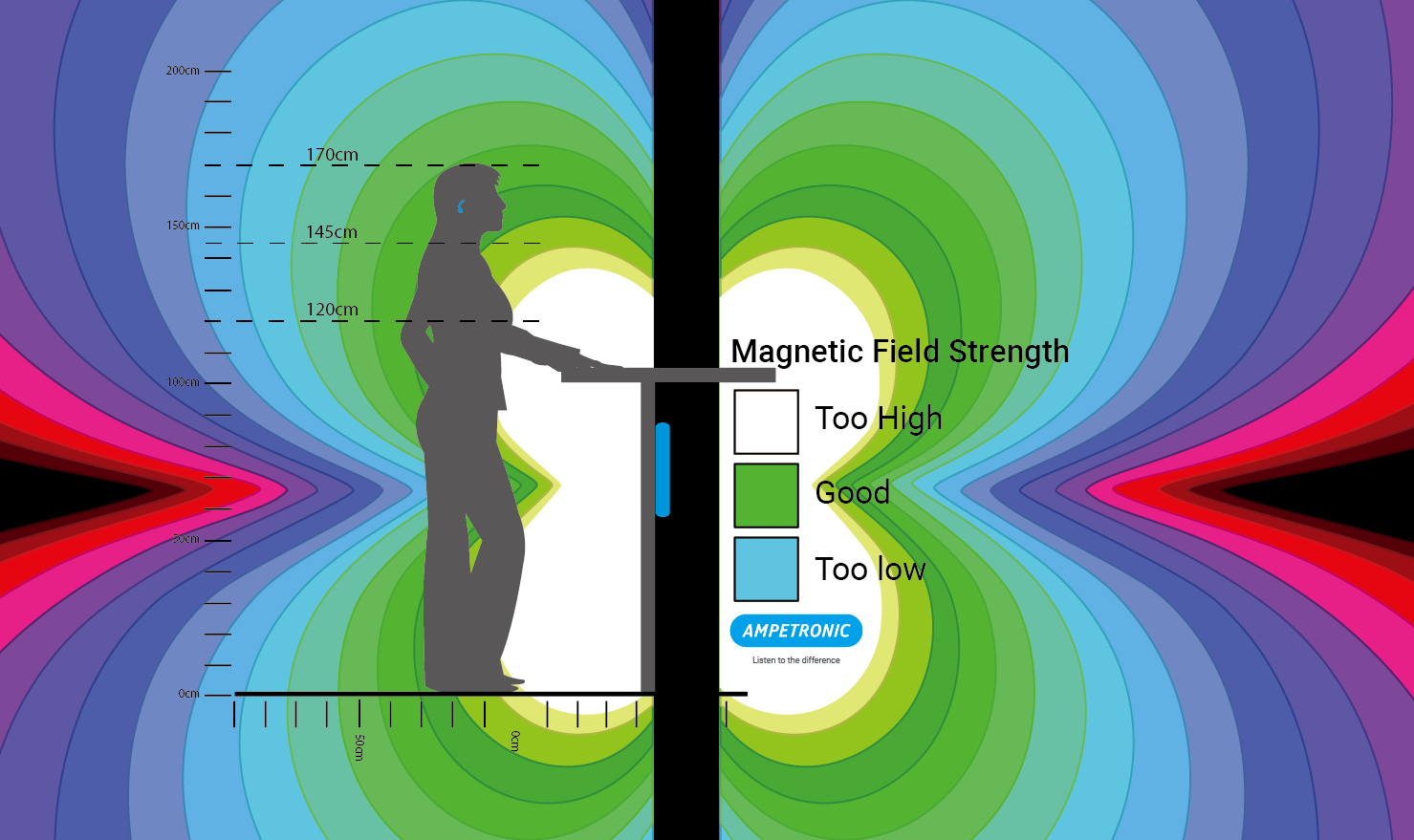 Ampetronic has a range of amplifiers and loops that can be used for counter communications. Counter loop systems are used where the hearing aid user is in a known, well defined position, for example:
Ticket counters
Reception desks
Information or help-points
Points of Sale
Select from the counter loop systems below for more information or call us on +44 (0) 1636 610062
Note on portable induction loops for counters:
Portable/desktop counter loops are not suitable for retail counters, point of sale areas or reception desks and will provide a poor experience for the hearing aid user and often require them to identify themselves as having hearing loss, which limits the non-discriminatory nature of hearing loop technology. Fixed counter loops are the correct solution for these applications.
When used correctly portable hearing loops are suitable for a limited number of applications, such as meeting rooms or across desks for short conversations where all parties know that the system needs to be present, turned on, pointing in the right direction, charged and fully operational.
When used incorrectly portable induction loops, particularly when utilised for retail counters, lead to a frustrating experience for the hearing aid user who they are intended to help and tarnish the reputation of the technology and the retail operator.
Unfortunately, and for reasons that can be hard to avoid, it is very common to find portable loops misused in retail or customer service environments. For this reason, Ampetronic strongly recommends the use of fixed installation loop systems.
Read more here: https://www.ampetronic.com/products/portable-induction-loops-for-retail-counters/ 
For non loop alternative assistive listening products please visit https://av.ampetronic.com