Metal loss testing is a fundamental part of ensuring a hearing loop system meets the performance standard and provides a genuine benefit to hearing aid users. For more information see the article here.
This tool allows you to calculate the losses from your site measurements using a figure 8 test loop of a given loop width and gap.
Figure 8 tests are intended for scenarios where loss control or low spill multiloop systems are to be used. You can watch a video of the process - shown on the right.
Testing at different sizes allows you to determine the most efficient loop design, especially in larger rooms where wider loop segments can mean less cable, less install labour and potentially even a lower powered amplifier if losses allow. 
The measurements here are based on a test loop laid flat at floor level, with measurements taken in the vertical axis at 1.2m above the loop height. For other test setups use Loopworks Design to simulate the expected readings, contact Ampetronic or your local distributor for advice.
A combi signal should be used with readings taken during the 1kHz sine wave tone.
You can download test signals or use built in test tones on Ampetronic C, T or D-Series loop drivers.
We recommend using the Ampetronic HLS-2D portable test driver and Loopworks Measure for the simplest setup and most accurate readings.
The diagram at the bottom shows the cable layout and test positions. The loops should extend the full width of the room and at least 2x the loop segment width. Additional test points may be useful in larger loops.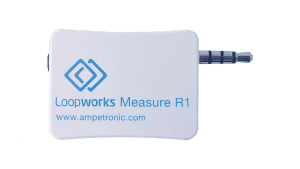 The R1 Receiver is a high quality audio induction loop receiver with a vertically mounted pick up coil designed to be used in conjunction with the Loopworks Measure iOS App. The Loopworks Measure App and R1 Receiver together become the most accurate, dedicated field strength meter (FSM) available.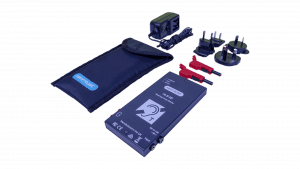 Combined with the Loopworks Measure R1 Field Strength Meter, the HLS-2D Metal Loss Test Driver delivers a preset output level to give consistent test results, ideal as a quick and simple site assessment tool.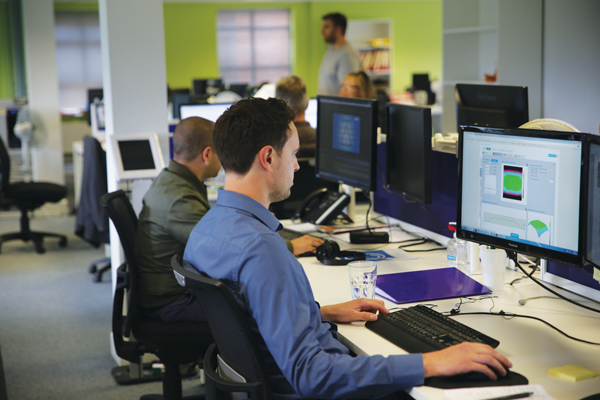 We offer free advice and guidance to all of our customers on any subject related to induction loops and assistive listening systems.
Our information centre also contains a great deal of useful material. If the website does not answer your questions please contact us by phone, email or talk to us through Live Chat.
We will endeavour to respond to any enquiry within 1 working day.
Telephone: +44 (0) 1636 610062
Email: support@ampetronic.com
or click here to chat live* with our support team
*during UK office hours:  08:30 - 17:30 (GMT/UTC),  Monday - Friday