Loopworks Measure online tools and iOS Application
Complete 'end-to-end' measurement system
iOS compatible device based test platform
Online results processing, logging, reporting and sharing
At the very heart of Loopworks™ functionality is a ground-breaking hearing loop test and measurement system, Loopworks™ Measure.
Consisting of the Loopworks Measure R1 Receiver, an iOS App and the Loopworks™ online productivity suite, Loopworks™ Measure enables you to automatically test and assess the functionality of a hearing loop system against Standards in the field, by providing instant feedback about performance each step of the way and allowing precise adjustment of amplifier settings directly from the app. Each result is captured and stored for subsequent creation of a system report or commissioning certificate.
Featuring:

Connect to network enabled amplifiers for automatic control of test signals and direct access to key settings.
Standard measurement modes

Field strength
Frequency response (view in 1/3rd octave bands)
Background noise (view in 1/3rd octave bands)

Automated test result "Pass / Fail" Verdict system
Record audio samples
Built in protocols for standard test routines

Quick check
Commissioning
Site assessment

Automatically generated reports and certificates featuring your company logo.
Project and system structure shared with Loopworks Design
For more information on Loopworks Measure online tools and iOS Application call, email or register online
+44 (0) 1636 610062
support@ampetronic.com
or register here

1 - The Receiver
The Loopworks Measure R1 Receiver is a high quality audio induction loop receiver with a vertically mounted pick up coil designed to be used in conjunction with the Loopworks Measure iOS App. The App and Receiver together become the most accurate, dedicated field strength meter (FSM) available.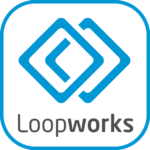 2 - Loopworks Measure Online Environment
The Loopworks Measure Online Environment gives users access to the full range of Loopworks™ functionality, including: saving data and recording audio, setting up systems and test points, generating technical and commissioning reports and conformity to standards certificates.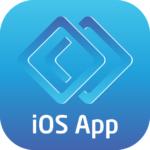 3 - The App
The Loopworks Measure iOS App will synchronise collected data with the Loopworks Online Environment (subject to a wireless network being available); making it possible for users to view, analyse and share their results online and create test and certification reports.