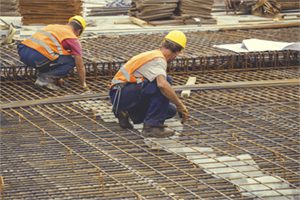 Metal used in the construction of modern buildings can attenuate the signal produced by a hearing loop system which can lead to poor performance. To combat the effects of metal loss Ampetronic pioneered MultiLoopTM phased array systems. The drivers listed below can be used in this configuration. Find out more here.
A low loss array requires an installation design which can be produced by either yourself through LoopworksTM, or by Ampetronic. If you produce your own designs, Ampetronic engineers will be happy to check your designs for peace of mind.
MultiLoopTM systems can also be used to control spill. See Loop Spill for more details.
Using the HLS-2D Metal Loss Test Kit, to deliver a preset output level to give consistent test results,  combined with the Loopworks Measure R1 or Ampetronic FSM, provides an ideal aid to quick and simple site assessments.