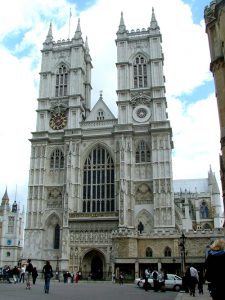 One of London's most iconic buildings, Westminster Abbey is currently using Ampetronic hearing loop technology. Originally founded in 960 and becoming the UK's coronation church in 1066 it has become the burial ground for many prestigious people including many national heroes, seventeen monarchs and Alfred, Lord Tennyson the famous writer and poet.
The AV installation team included AV systems consultant, Michael Hyland & Associates, integrator Whitwam Ltd and electrical contractor Albert Walker Electrical Ltd. This team of AV professionals and electrical installers where given very strict timeframes to work within and all contractors had to adhere to this. This was because of the sheer number of activities ongoing and people visiting Westminster, on some evenings access to certain areas and locations was not a possibility until 9:00pm
Four ILD1000G drivers cover all of the main areas within the church and every seated area within the building is covered with Ampetronic hearing loop systems. The Henry VII Chapel uses a separate amplifier to drive a separate hearing loop system providing coverage within this area. The rack within the henry VII Chapel houses some impressive equipment including cabled microphone circuits, speech reinforcement systems and two radio microphone channels.
All the installed Audio and Visual equipment can be outputted through an appropriate hearing loop and the system coverage ensures that those with hearing loss can enjoy the same experience. A fibre network for instance connects the rack from the Henry VII connects to main racks within the Abbey, allowing audio/visual output to be relayed through to one another, meaning that the loops can be used to convey audio from different sections of Westminster Abbey into one another, useful for larger functions such as the royal wedding.
As is to be expected in such an historic building much of the flooring and décor could not be disturbed and the floor for example contained many ledger stones which could not be moved. So creativity within the existing systems such as heating ducts and skirting boards where
The entire installation was a process involving many contractors and sophisticated Audio Visual equipment. For more details on the entire AV refurbishment please view the InAVate article.
Ampetronic equipment used: