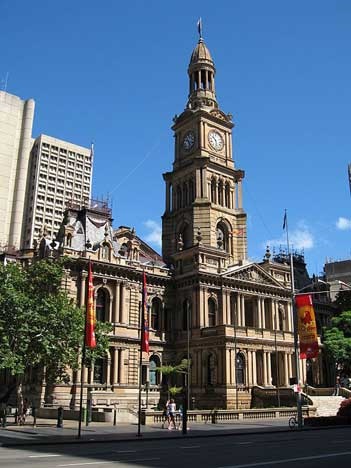 Dominating the city skyline, Sydney's heritage-listed Town Hall is the largest and most ornate late 19th Century civic building in Australia. Famous for its decorative Victorian interior, the Lower Town Hall has recently undergone an extensive upgrade that has transformed one of Sydney's most accessible public venues.
The Town Hall building accommodates the council chamber and civic offices for the lord mayor and aldermen. It also comprises spaces which can be adapted for meetings, exhibitions, receptions and performances and it attracts a wide variety of clients, from major corporates to schools seeking a venue for recitals.
The inclusion of an assistive listening system in the Town Hall's Lower Hall, also known as the Peace Hall, was key to the refurbishment of the site. As the AV contract was awarded well after the building work was underway, the installation of the Ampetronic Hearing Loop system proved to be extremely challenging.
In a massive undertaking, the floor of the Peace Hall was completely removed, while significant excavation was also undertaken on the lower ground levels. All the building work and the design of the Hearing Loop system, was undertaken under the strictest heritage guidance.
The emphasis of the refurbishment, including the Hearing Loop system, was on creating a truly multipurpose space, regardless of client or production type and scale. The focus therefore had to be on space flexibility and versatility, combined with the installation of state-of-the art facilities.
Ampetronic provided the equipment for the Peace Hall and our Australian partner's client, Total Concept Projects (TCP), undertook the installation.
Did you know: Sydney Town Hall is built on an old cemetery? The site was cleared in 1868 so the Town Hall could be built. The headstone of Elizabeth Steel, the first documented person with hearing loss in Australia, is preserved at the site.
Equipment used
Level 1, Peace Hall:
1 x ILD1000G Audio Induction Loop Driver
1x SP5 Phase Shifter and Metal Loss Corrector
Installer info
Total Concept Projects