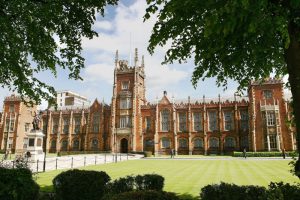 Queen's University, Belfast, Northern Ireland, is a spectacular building complex that was opened in 1849 and had previously been the Royal Belfast Academic Institution dating back to 1810.
Queen's is one of Europe's most prestigious institutions is a member of the Russell Group of leading research intensive universities, the Association of Commonwealth Universities, the European University Association.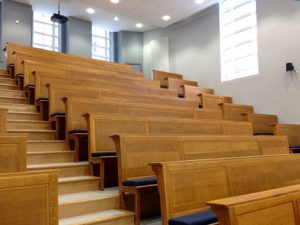 To ensure hard of hearing students had equal access to the valuable information imparted during lectures it was seen as essential that induction loop technology be installed. In-fact, the University already had loops installed in many areas, however these were found to be substandard, offering a poor end user experience, having been fitted using unsuitable drivers and loops designs, and were deemed to require replacement.
Aaron McKeown of AV specialists of 'MGA Communications' in Ballynahinch was called on to find an appropriate solution and, with the help of Chris Campbell from Professional Audio Northern Ireland, he quickly identified Ampetronic's equipment and design services to be the best solution.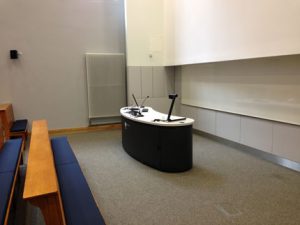 'Multiloop Phased Array' induction loop designs utilising MLD5 current drivers were completed by Ampetronic and installed in five of the Universities lecture theatres by MGA Communications. One of the lecture theatres in particular presented a real challenge due to its tiered flooring features alternating angles, which while visually pleasing required a complex cable design to ensure that the system produced optimal results.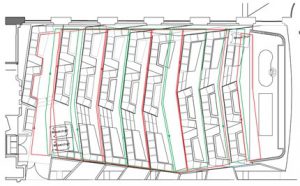 Each lecture has now been commissioning and features a fully IEC 60118-4 Standard compliant induction loop system that are a genuine and valuable addition to the Queen's facilities and will remain so for many years to come.
Equipment used:
1 x MLD5 MultiLoop Driver per lecture theatre (5 in total).
Supplier:
Installer: