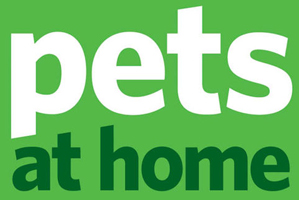 Pets at Home are one of the UK's biggest pet store retail chains with over 300 stores across the UK, founded in 1991 they have an impressive environmentally friendly recycling programme and describe themselves as a "responsible retailer", we couldn't agree more! They decided to embark upon a Disabled Access & Compliance Audit and hired one of the market leaders to do so, ESL Services. ESL noticed that services for customers with hearing loss were not standard compliant and it was therefore essential that Ampetronic counter induction loop technology be installed to ensure that the Equality Act of 2010 was being adhered to. This compliance came in the form of Ampetronic's CLD1.
340 CLD1 drivers have now been installed over a 12 month period with an ongoing contract of installation as new stores open and old stores are refurbished. This has provided Pets at Home with an ever more impressive level of customer service and satisfaction.
Companion care
Companion Care is Pets at Home's in house vet surgery that has recently teamed up with Vets4pets to provide nationwide 24hr emergency veterinary care.
Over 140 CLD1 units have been installed into Pets at Home's Companion care counters by ESL Services alone and this has helped to ensure that those with hearing loss receive excellent service at each point of transaction within the store.
Equipment used:
Installer: