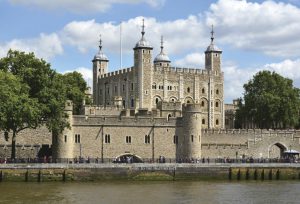 The Tower of London needs very little by way of introduction. With a rich and sometimes bloody history; today the Tower of London is one of the world's foremost visitor attractions and a World Heritage Site, attracting over three million visitors a year from all over the world.
Ampetronic was asked by Historic Royal Palaces, the independent charity that cares for the Tower, to undertake an initial survey of the counter loop system requirements for the site's ticketing kiosks. The main challenges identified were the proximity of the kiosks to one another, which might lead to overspill issues as well as the challenge of metal in the construction of the kiosks. Further challenges regarding where the loops could be mounted were also raised in order to provide the best possible coverage at multiple listening heights.
A site visit was arranged and Ampetronic set up a temporary loop to test the signal strength at the counters and check the actual levels of overspill. We discovered that due to the metal in the construction of the counters, a more powerful loop driver than the standard CLD1 traditionally used for counters would be required. An upgrade to a CLS2 was therefore the recommended solution. When tested the overspill was not an issue provided the loops were strategically placed.
Another benefit of the CLS2 amplifiers was their ease of integration within an existing speech transfer system (consisting of microphones and speakers but not loops), thanks to their multiple input options. The signal was taken from the customer-side speaker output and wired directly to the CLS2 attenuated speaker level input.
Sean Connor, Front of House Maintenance Manager at Historic Royal Palaces, commented: "From the initial survey and identification of our requirements, Ampetronic carried out an in-depth survey with regards to overspill due to the challenging areas being looked at. Ampetronic came back with a solution that was compliant and suitable for the circumstance of the structure."
Ampetronic provided both the designs and commissioning for Tower of London to the internationally recognised IEC60118-4 Standard; we also offered guidance on the installation, which was undertaken by audio visual specialists Ikure.
Equipment used:
12 x CLS2 Induction Loop Drivers