DASS Solutions and Ampetronic support Dubai in becoming accessible by 2020
Dubai Government's Department of Tourism & Commerce Marketing relocated to new offices in 2018. To their credit, a decision was taken from the start to ensure their new facilities offered an accessible and inclusive office for both employees and customers.
Ampetronic partner, DASS Solutions, were engaged as the accessibility consultant for the project. DASS Solutions have worked closely with Ampetronic as a recognized leader of assistive listening technology to ensure people with hearing impairments gain a genuine benefit from our solutions. Our joint team of accessibility experts were involved in the various design stages. All aspects of the project were assessed and designed to facilitate accessibility and use by those with hearing loss. As a result, assistive listening technologies were considered from the outset.
This is one of the first projects in the UAE where accessibility had a seat at the table from the design phase. All accessibility concerns, including the use of assistive listening technologies, were planned for in the design, allowing for a seamless implementation of first-class arrangements for both employees and visitors.
Elie Ghoussoub, Senior Consultant, DASS Solutions commented:
"It was a pleasure working on this project. Our client, the Department of Tourism in Dubai (DTCM), were committed to demonstrate their leadership in inclusive design. Accessibility is near and dear to the heart of the Ruler of Dubai, H.H. Sheikh Mohammed bin Rashid Al-Maktoum. We were happy to support the DTCM and Dubai in their efforts to make Dubai accessible by the year 2020."
Counter induction loops, for one-to-one interactions, were provided at reception desks and cafeteria counters.
Two of the classrooms in the offices were able to be opened up to create a larger auditorium. A large area hearing loop system was specifically designed to allow both independent and integrated use depending on the configuration of the rooms.
Throughout the project excellent collaboration was key to ensure Universal Design aspects were achieved wherever possible. While compromises are inevitable in any project, the commitment of all stakeholders in the project ensured that the Department of Tourism now has offices that both clients and employees can access and use easily.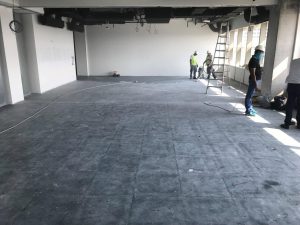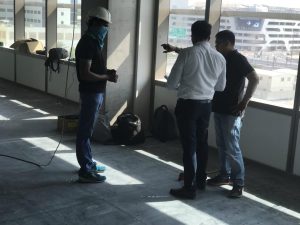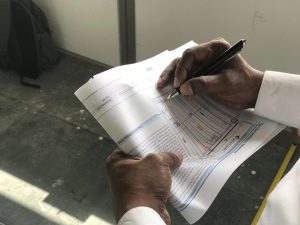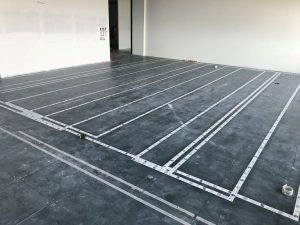 For more information:
Contact DASS Solutions for more information about this case study or on accessibility in the UAE, call (+971) 7 20 41 84 6, email info@dass-solutions.com or visit www.dass-solutions.com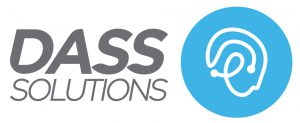 For more information on assistive listening from Ampetronic contact our friendly and knowledgeable team on +44 (0) 1636 610062 or email: sales@ampetronic.com
Installed on this project:
D‐Series Multiloop™ Drivers 10A 230V EU/UK
CLD-1 Counter Loops
12 rolls (600m) of adhesive printed warning tape
9 rolls (450m) of Copper Foil Tape [18mm wide, 0.1mm thick, 50m reel]