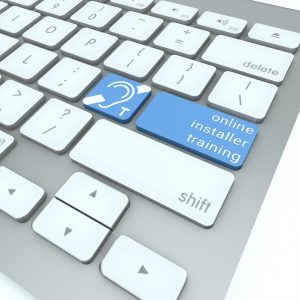 Hearing Loop Installer Training (online)
See available course dates below.
This course takes you from the fundamentals of how hearing loop systems work to the more complex system types available, working from design drawings and how to commission an installation to international performance standards.
Online modules are typically presented in three 1.5 hour presentations throughout the day. Module timings will be confirmed at registration.
Module 1 - Loop Solutions, Metal Loss and Spill Control
Module 2 - Performance Standards, Hardware Overview
Module 3 - Designs, Commissioning, Tips & Troubleshooting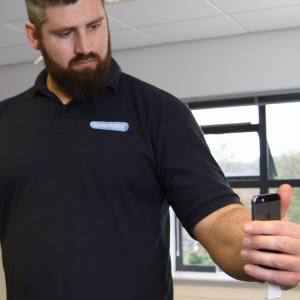 Hearing Loop Installer Training (in-person)
See available course dates below.

This full day practical loop installer training course is designed to take you through the principles of assistive listening, from an overview of why these systems are needed and general theory on how they work, to installing, commissioning and troubleshooting hearing loops to ensure a Standards compliant provision is in place.
Starting from the basics, so no matter what your current level of knowledge is, the course will provide you with a good understanding of everything needed to implement a suitable assistive listening solution in your next project.
The course starts at 09:00, finishing at approximately 16:30 and is based at our offices in Newark-on-Trent, Nottinghamshire.
In-person Installer training at Ampetronic HQ also includes:
Lunch and refreshments
A free Ampetronic Field Strength Meter or Loopworks R1 receiver provided for each booking
Please see below or contact us for price per delegate. Discounts for multiple bookings are available, please call +44 (0) 1636 610062 for details.
Hearing Loop Installer Training (online) 7th November 2023 (9am GMT)
Cost: Free
Venue: Delivered via Microsoft Teams
Registration:
Practical Installer Training (in person) 12th December 2023
Cost: £247.1
Registration:
Course contents:
Introduction to Assistive Listening
The Purpose of Assistive Listening
Legal Requirements
Applications for Assistive Listening
Different Technologies
Audio Inputs
Understanding Hearing Loops
Hearing Loop Solutions
Floor Level Perimeter Loop
Large Perimeter Loop at Height
Loss Control Single Array
What is Metal Loss?
Loss Control MultiLoop
What does a Phase Shift Do?
Two Turn Perimeter Loop
Cancellation Loop
What is Overspill?
Low Spill MultiLoops
Vertical Spill Control
Ceiling Installation
Non-Overlap MultiLoops
Counter Loops
Portable Loops
Complex Designs
Performance Standards (IEC TR 60379 & IEC 60118-4)
Amplifier Features & Connections
Test Equipment
Commissioning a Hearing Loop
Install and Commission Perimeter Loop
Install and Commission Counter Loop
Install and Commission Low Spill MultiLoop
Interpreting Designs
Metal Loss Testing
Install Tips and Common Faults
Cable Types, Feed Cables and Signal Cables
New dates coming soon
If you cannot join us on the dates shown above please register your interest using the form below and we will be in touch as soon as new dates become available.
For more information contact our friendly and knowledgeable team on +44 (0) 1636 610062 or email sales@ampetronic.com