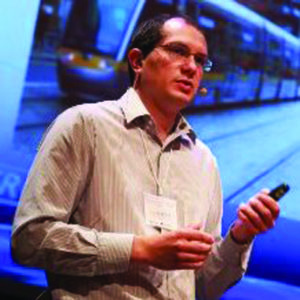 Available as an in-person seminar or online interactive learning, this free 1 hour introductory seminar is aimed at all those who work with hearing aid users as well as facility managers, disability access officers and technology advocates.
Learning outcomes:
At the end of the seminar, you will understand why assistive listening is necessary, what Legislation and Standards are applicable to assistive listening, why induction loops are the preferred choice of technology, the type of systems available, their applications and why all systems should be frequently tested. See the full Agenda below. 
Certification:
Within the online on-demand Equality of Access course there is an optional assessment module which, if passed, will provide you with a certificate of learning. The pass mark for the assessment is 5 out of 6 questions answered correctly.
On completion of a live seminar, whether in-person or delivered remotely, you will receive a certificate of attendance.
Accreditation for both the online interactive and in person Equality of Access seminar is available from Avixa and CPD.
Please note: when participating online, the seminar uses descriptive audio clips. High quality speakers or preferably headphones are required to fully appreciate the content.
Access to the seminar: 
Ampetronic online equality of access self-learning seminars are available through our Loopworks portal if you have an account
https://loopworks.ampetronic.com
if not then simply...
click here to register
Alternatively you can book a place on one of our live online seminars, delivered by our experienced engineers via webinar. To book a place on a live seminar please complete the form below or call +44 (0)1636 610062.
Equality of Access learning aims and deliverables:
To understand the need for Assistive Listening Devices (ALDs)
The legal requirement for ALDs
Available ALD technologies
ALD applications and technology suitability
Induction loop principles and operational standards
Induction loop system design variations and considerations
Agenda:
Why Do We Need Assistive Listening Devices?

Understanding hearing impairment (the basics)
Age and Noise Related Hearing Loss
The importance of sound and speech frequencies
Why hearing aids and cochlear implants aren't the complete solution
Assistive Listening Device operating principle
How assistive listening devices help
Myths, facts and social stigmas about hearing impairment
The prevalence of hearing impairment
The commercial opportunity for Assistive Listening Devices

Assistive Listening Legislation

The law and compliance
Building regulations
British specific regulations
United States specific legislation

Technology Solutions and Applications

The 3 leading Assistive Listening solutions
Comparing solutions for the end user (hearing impaired person)
Comparing solutions for the facility provider

An Introduction to Induction Loops

The operating principle and four main system components
Loop amplifier considerations
International loop performance Standards
Interpreting the Standard
British Standards
Loop applications (where they can be used)
Important concepts and solutions
Different loop designs and the reasons for them
How to specify a successful induction loop - checklist
Indicative costs of standard compliant system
Questions
For the online seminar login or register here https://loopworks.ampetronic.com then navigate to Learn > Training > Equality of Access for People with Hearing Loss.
Please contact us on +44 (0)1636 610062 if you would like to book a live seminar.