Practical Installer Training Day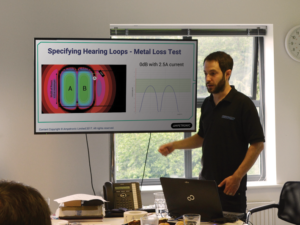 This full day course is designed to take you through the principles of assistive listening, from an overview of why these systems are needed and general theory on how they work, to installing, commissioning and troubleshooting hearing loops to ensure a Standards compliant provision is in place.
Available dates:
2021
Register your interest using the form below. Don't forget to include your preferred date(s) in the message along with any dietary requirements.
For more information contact our friendly and knowledgeable team on +44 (0) 1636 610062 or email sales@ampetronic.com