While adoption of assistive listening is improving around the world, one of the most often overlooked aspects of any provision is the audio input.
All assistive listening systems are designed to increase the signal to noise ratio for the end user. Transmitting the audio source directly to a hearing aid or receiver cuts out background noise and the impact of room acoustics and allows the user to hear a more clear, intelligible signal.
Whether that be a single direct microphone or a feed from a complex AV installation, selecting the right audio source is critical to providing a true benefit to people with hearing loss.
This consideration should be at the very core of deciding whether an assistive listening system is even suitable or necessary for an area at the start of your project. We come across many specifications which include a hearing loop with no real understanding of what it is intended to amplify.
Fitting a hearing loop is no panacea, it cannot automatically enable everyone to hear more clearly and is completely reliant on being provided with good quality, suitable and intelligible audio inputs.
Consider asking the following questions at the earliest possible stage:
What audio would someone need to hear in this space?
Should everyone in the area hear the same thing?
How can that audio be captured in the clearest way possible?
If you cannot determine an audio source which would represent a significant improvement over the sound the hearing aid would pick up by itself, then it is worth considering what level of benefit the system is likely to provide.
One of the easiest scenarios is when the audio source is already provided, for example the mixing console in a theatre, a conference venue with existing voice reinforcement or a public address system in a concourse area. In these cases, the simple answer is a direct feed from the existing system. You should however ensure that the assistive listening feed is a dedicated output which is not subject to changeable levels or room equalisation.
Often dedicated inputs are required for the assistive listening provision, for example in a meeting or teaching space without acoustic speech reinforcement.
These scenarios are where we mostly commonly see good hearing loop systems rendered ineffective with poor choices of microphone.
Unfortunately, many installations use a tick box one-fits-all approach. A typical example is a single omnidirectional microphone (one that picks up from all directions) fitted to the middle of the ceiling. Outside of small, acoustically quiet spaces, this is one of the least effective ways of capturing clear, intelligible audio and can even be closer to the noise created by things like projectors and air conditioning systems than the sound source it is intended to pick up.
Some key criteria to ensuring a real benefit is provided:
Identify and make use of any suitable existing audio sources
Ensure microphones are positioned as close as possible to the audio source
Use directional microphones to minimise background noise and room acoustics
Where there's more than one audio source, multiple microphones may be needed
If using multiple microphones, use auto-mixing to minimise simultaneous open paths
Advances in technology can also help, microphone arrays with steerable or beamforming pickup patterns can allow a single, more distant device to perform better than a traditional single capsule analogue microphone. These provide a big advantage for example when a discreet installation is required but may require more specialist installation.
A good rule of thumb when specifying microphones for assistive listening is to consider what your approach would be if feeding into an acoustic voice reinforcement system within the room.
In this case no one would consider an omnidirectional microphone in the middle of the ceiling to feed an in-room PA system, even those with limited audio knowledge instinctively know it would amplify the entire ambient room sound and likely feed back before it could be turned up enough to serve any useful purpose.
It's ironic that often the microphone provision intended to help people with hearing loss can be less considered than those designed for video conferencing or general speech reinforcement.
While the lack of an acoustic feedback path makes it easier to amplify a poor microphone provision, the steps you are forced to take in a public address, speech reinforcement or video conferencing system to ensure sufficient clarity and gain before feedback are often the same that allow for good intelligibility in an assistive listening system.
"Microphones should be positioned as close to the original source(s) of sound as possible, and the output signal of each microphone should be checked by listening for sufficiently low levels of reverberation and noise at an early stage, so that any unsatisfactory performance can be corrected."
The advent of hybrid working and teaching environments that require video conferencing facilities or lecture capture being added in university spaces mean there are more and more rooms where a high-quality audio source is now readily available.
There are scenarios where more distant microphones may provide some benefit, for example show relay in a theatre, picking up audience questions, or even just to provide some indication that the system is working when the user first enters the room. In any of these cases we would always recommend that they are used at a low level, alongside a more direct audio source and ideally "ducked" or attenuated whenever the direct audio source is active. For example, a shotgun microphone used as show relay in a theatre can be useful for unamplified performances, but whenever possible it should be overridden by a direct feed from the mixing console.
Conversely there are times when a good quality microphone system is supplied, but may not always be used. For example in a conference or teaching space where wireless microphones are available, but some presenters may choose to speak without them. For these cases it can be worth considering an additional "always-on" microphone dedicated to the assistive listening system.
The last point is to ensure that all audio in the room has been accounted for. While the microphone provision can be the most important aspect, it is also crucial to include a feed from any AV systems alongside this to offer complete inclusivity.
In all cases, as obvious as it sounds, it is fundamental that as part of the commissioning and handover process the full system is actually listened to by both the commissioner and the venue representative.
Taking all the above into account should ensure the installed system is able to provide true equality of access for people with hearing loss.
Ampetronic Microphone Selection Guide
Click to download the latest microphone selection guide from Ampetronic.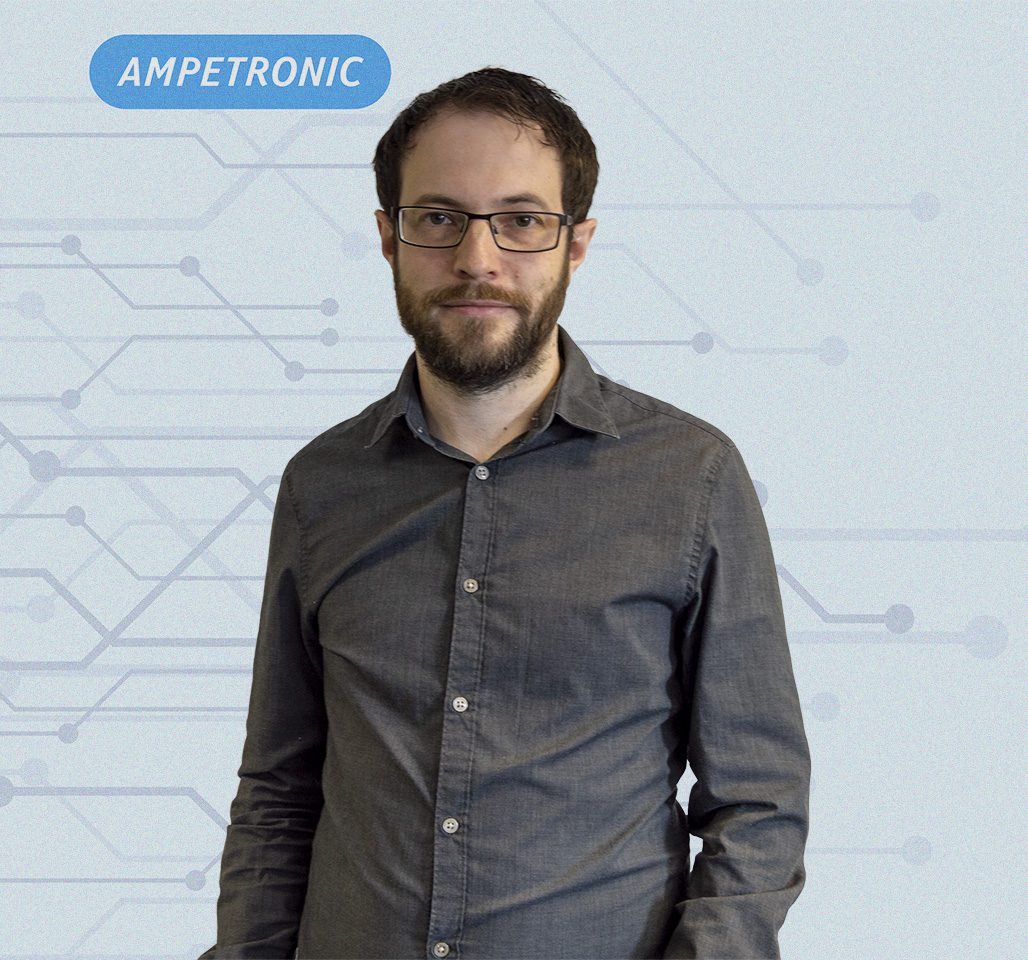 Chris Dale
Ampetronic Technical Support Manager
Chris Dale started out in the audio industry in 2006. After completing a BSc (Hons) degree in Music Production and initially working as an in-house engineer at local music venues, Chris advanced to Assistant Technical Manager of a group managing venues up to 2000 capacity around the UK. During this time Chris provided oversight for a large team of engineers and management of high-end audio equipment. Chris joined Ampetronic in 2014 as a System Design Engineer. He spent the next 4 years developing his expertise in the design and support of assistive listening systems, including writing and delivering a lot of Ampetronic's industry leading training, before moving on to lead the technical support team in 2019.