Date: May 2020
Ampetronic [Nottinghamshire, UK] and Williams AV [Minnesota, USA] have today announced that from July 1st Williams AV will represent Ampetronic in the USA and Canada for all loop systems and support services.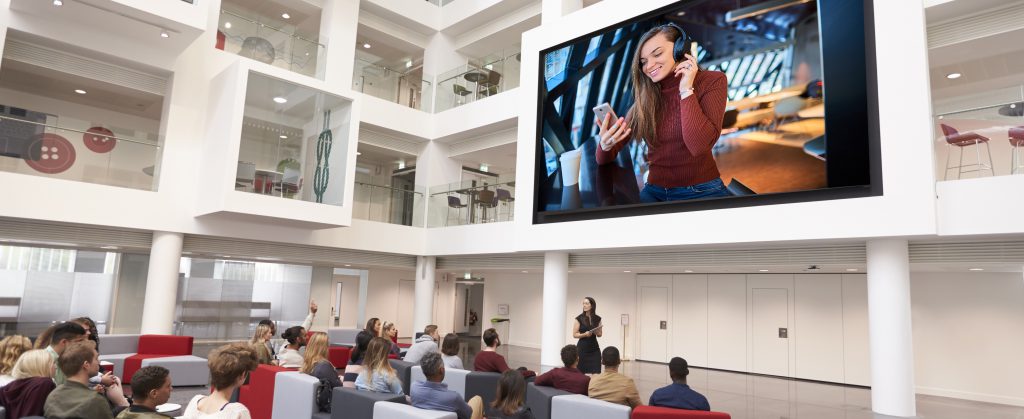 Ampetronic is the global leader in hearing loop solutions, and Williams AV is the leader in receiver-based assistive listening with IR, FM, WiFi and hybrid platforms, along with having a range of related and innovative communication solutions.
Ampetronic and Williams AV who, in April 2020, announced their strategic partnership in the UK and Europe, are extending that partnership into the USA and Canada in order to offer the broadest range of market leading products and services for hearing accessibility in public environments. Users, specifiers, integrators and installers in North America can now access a single provider for all requirements.
Ampetronic MD, Julian Pieters said of the extension to the existing agreement,
"Ampetronic and Williams AV are long established as global champions for assistive listening, sharing a dedication to meeting the needs of hard of hearing people.
This announcement comes at a time when we are seeing rapid growth of the North American and global hearing loop markets along with strong growth in the adoption of all installed hearing assistance.
We are delighted that Williams AV have chosen Ampetronic's hearing loop solutions to complement their product range North America, bringing together the leading brands in the assistive listening sector.
As well as bringing together strong and complementary product lines, the partnership is built on well-matched philosophies for technical excellence, education and training, and high investment in customer support, ensuring our solutions genuinely benefit service providers and end users."
Williams AV CEO, Rob Sheeley said,
"Ampetronic is the pioneer in hearing loop technology and the world leader in design and manufacturing of these systems.
Our companies share a combined passion for bringing innovative products to market to help people better hear and understand their surroundings.  From July 1, Ampetronic's range of solutions will become our offering in the fast-growing market for installed hearing loop systems to support hearing aid users in churches, classrooms, conference rooms, airports, theaters and more." 
Editors notes:
About Williams AV
Serving professional communication needs worldwide since 1976, Williams AV offers digital, FM, infrared and induction loop wireless audio, as well as video annotation and presentation systems. Our products are used in an array of commercial applications, including hearing assistance, language interpretation, tour, corporate, education, government and house of worship. Systems currently include Digi-Wave™ digital communication, Personal PA® FM Listening, infrared, induction loop, and Williams AV presentation systems. For more information, please visit www.williamsav.com.
About Ampetronic
Founded in 1987, Ampetronic are innovators in the full range of induction loop and hearing loop systems and technologies. As passionate advocates for technology solutions which improve lives of those with hearing loss, Ampetronic design, manufacture, and promote loop systems, around the world. Key technologies and services include current drive and phase shift arrays, networkable loop drivers, Loopworks Design hearing loop system tool, Measure tool and app along with the World's largest system support team. For more information, visit our websites.
All media contacts to:
Williams AV: wavmarketing@williamsav.com
Ampetronic: chris.baxter@ampetronic.com