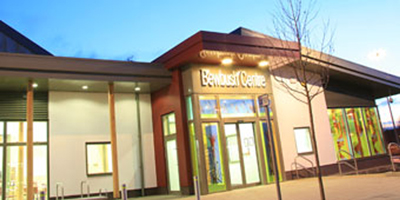 The Bewbush Community & Healthcare Center is a multi-functional facility that acts as an events hub for the local community. The center provides the local people with many different events and forms of entertainment with the use of its sports hall and the two separate function halls (which can be combined). These areas can be rented for such events as sporting activities, concerts, conferences and meetings.
This project consisted of three large systems the first two were the aforementioned multi-purpose halls and the third was the sports hall. The first two halls have a removable wall, enabling the option for a much larger venue. It was therefore required that the resulting hearing loops be versatile and flexible so that the two loops can be run in synchronization with one another and used as one larger loop. Each separate hearing loop runs on a pair of ILD500 amplifiers and an SP5 Phase Shift corrector.
You can watch a video tour of the center below:
https://www.youtube.com/watch?v=YmyAScxulIM
The installer Impulse Fire & Security has implemented Ampetronic design and equipment with great precision and the resulting hearing loop has been providing a welcome and much needed service for people with hearing loss that attend events within the center.
Equipment used: